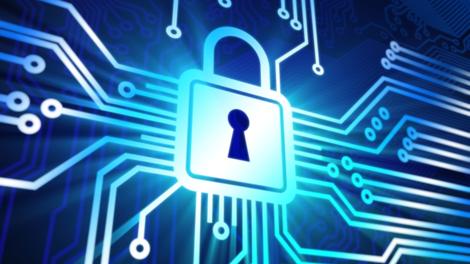 Networking and gleaning vital insights from dedicated IT security professionals is a surefire way to make sure your IT personnel are ahead of the game and the company doesn't fall victim to a widespread cyber attack. The hard part is choosing the right conference for your company.
To that end we've hand picked the 10 best cyber security events on the planet to help guide your firm in its quest for watertight security, and better still they're laid out in chronological order to help set out your calendar.
Infosecurity Europe 2015
Where? Olympia, London
When? 2-4 June
People come to Infosecurity Europe because it is one of the largest gatherings on the planet. This year will be no exception as 345 exhibitors and 15,000 delegates from 70 countries are expected to descend on London for the 20th edition of the show.
Although the networking opportunities are huge, Infosecurity Europe really comes into its own through the seminar program that this year focuses on the topic 'intelligent security,' and the various different elements that make it up. This includes technology that helps address information security risk, techniques to employ, strategies to implement and the next generation of tactics and methodologies to ensure your firm is one step ahead.
SDW 2015
Where? Queen Elizabeth II Conference Centre, London
When? 9-11 June
Now into its ninth year, Security Document World (SDW) 2015 focuses on a slightly different part of the IT security landscape by handing over the floor to those in the secure document, advanced border control, identity and anti-counterfeit industry. Human identity solutions are already big business and with upwards of 1,400 visitors at the event it's an invaluable networking opportunity for those attending.
It it split into a conference zone and exhibition programme with all the sessions taking place in the conference section. The two keynotes, which have already been confirmed, look at identity architecture and management in developing countries, and the Metropolitan Police Service's response to fraud and cyber crime.
Register for the conference here and exhibition here
Interop London
Where? ExCeL London
When? 16-18 June
Whilst Interop London isn't completely focused on IT security, it is one of the biggest parts of the London Technology Week taking place next month and provides a dedicated area where you can hear from some of the biggest names in the IT security sector. Speakers will be asked to focus not on the challenges the future may bring but those that are affecting companies right now.
Among the key sessions at this year's show are Canon's Director of Information Security talking about data breaches, Essex County Council's Head of Architecture, Security and Configuration Management addressing enterprise mobility and the MoD on organisation and cyber security in the military domain.
International Conference on CyberCrime and Computer Forensics (ICCCF)
Where? Macau Fisherman's Wharf, Macau
When? 21-23 June
Organised by the Asia Pacific Association of Technology and Security, this Asian-facing conference is now into its third year and has a key theme every 12 months. This time around the subject will be 'Identity Misuse and IP Crime in Cyberspace: Risks and Solutions for 2015 and Beyond.'
There are plenty of keynote speakers already confirmed who are mainly drawn from Australia and New Zealand including prominent criminologist Dr Russell G. Smith, New Zealand biometrics expert Arron Baker, and Steve Mundell, a financial crime analyst at Bank of New Zealand.
Security IT Summit
Where? Hilton Hotel London Wembley, London
When? 7 July
If it wasn't good enough that this is hosted next to England's national football stadium, the fact that it's completely free of charge means that this event will be full of IT professionals from all over Europe. The organisers pride themselves on a level of networking that other conferences find it hard to come close to, allowing attendees to rub shoulders with the best from the global IT security industry. There are also excellent opportunities for one-to-one business meetings with those same people.
A handful of complementary seminars look forward to the future of the IT security landscape and the opportunity to get hold of IT security products at the very best price possible.
Black Hat USA
Where? Mandalay Bay, Las Vegas
When? 1-6 August
Black Hat USA is the conference that often makes the news due to hackers giving keynote speeches on the next piece of malware that is ready to lay waste to your machine. This year will be no different. It works slightly differently to some of the other gatherings in that it starts off with four days of training briefings for security personnel before giving way to two days for the conference proper.
Over 100 briefings are chosen independently by various global experts and there are various other elements including the business hall, arsenal, pwnie awards, and a lot more.
Gartner Security and Risk Management Summit
Where? Park Plaza Westminster Bridge, London
When? 14-15 September
Gartner is one of the big names in analytics for the technology industry and as you might expect this conference includes seminars from a distinguished list of research directors, analysts and vice presidents that you simply won't get elsewhere.
The conference programme is split into four different tracks that are designed to appeal to the following roles: C-Level & Team, CISOs & Security Directors/Managers, BCM & Disaster Recovery Managers, and Financial Services. One of the more interesting tracks at this year's conference is Track D, which looks at Business Continuity Management and the Internet of Things.
The Future of Cyber Security 2015
Where? Prospero House Conference Centre, Borough High Street, London
When? 24 September
With the growth of the Internet of Things being such a big issue in the IT industry as a whole, it's only right that there's a conference that puts a major focus on it. Among the other big issues that this year's one day show will cover are BYOD and wearable devices, data protection, cloud security, big data, phishing and every other topic you've come to expect an event of this ilk to cover.
In addition to the IoT, there is also a strong focus on government IT security with no fewer than two keynotes examining strategy and how the country's leaders intend to respond to emerging cyber security threats.
VB2015 (Virus Bulletin 2015)
Where? Clarion Congress Hotel, Prague, Czech Republic
When? 30 September – 2 October
Fancy a weekend in Prague? Then the VB2015 conference is the one for you. The gathering is held in a different city every year and the capital of the Czech Republic will see a range of issues discussed including malware and botnets, anti-malware tools and techniques, mobile devices, spam and social networks, network security, and a lot more.
Speakers are drawn from a wide range of the top cyber security names such as Intel Security, HP, Avast Software, Trend Micro, Kaspersky and others, and this is certainly a line-up of speakers that really know their stuff.
ISSE 2015
Where? Hotel Palace Berlin, Germany
When? 10-11 November
Founded as part of an initiative of the European Commission Directorate General Information Society, ISSE is among the few "independent, interdisciplinary security conferences and exhibitions" in the world. ISSE's main feature is an educational programme covering all the developments on the European landscape when it comes to directions and regulations issued by the EU.
There are five topic areas that the conference will aim to cover. These are: trust services, eID and cloud security; BYOD and mobile security; cyber security, cyber crime, critical infrastructures; CISO inside, management of privacy and data protection; biometric applications and regulation and policies.
Buffer